Start and end at different places - now you can start and end your route anywhere!
To set up - Go to Settings. Click on Your Profile. Then add Additional Bases.
When you plan - just click on "Home" and change it to whichever base you want!
Manual - if you like to plan the route. With manual routing, you do all the work. We won't optimize anything. That means you'll decide what order to see patients.
AI Routing - let ZigBuddy optimize your route. With AI Routing, we'll figure out your fastest route. That means all you have to do is click a button and we'll do the rest.
Hybrid - for our advanced users. With hybrid mode, it's slightly more complicated, but you get the best of both worlds.
Go Anywhere - one common feature request we received was the ability to add appointments without associating it with a patient. Now you can! So if you need to stop for coffee, you can just add in your favorite stop.
To create standalone appointments, click on the (+) icon and select "Add Appointment".
Search all fields - find patients faster by being able to search phone numbers, tags, notebooks, and practically everything else!
Filter by Area - funnel down to a particular area when viewing your maps. First, draw the area you want. Then when you click on the filter icon, you can toggle that area to zoom in.
Add to Calendar by Area - on the Contacts page, funnel down to a particular area. Then on the Detailed View click the checkbox to Select All. Select the date you want to add the appointments. Then click Add. That's it!
Lots and lots of other improvements!
Redesign - a lot of areas were redesigned to make things much more intuitive. We hope you like the changes we made.
Faster - swipe, click, plan, everything should be faster than ever.
Ton of bug fixes - sorry about these, but we had to kill a few in the process.
There are few more things we're finishing up (like our Survival Guides). We hoped to have them ready, but it's going to take us just a bit more time.
Major revamp of contacts page
Select multiple patients - now you can select multiple patients on the contacts page.
Add to calendar - after you select multiple patients, you can add them all to the calendar in one fell swoop!
Manage patients - you can also archive, activate, or delete many patients at once. We know you're going to miss clicking on every single patient to archive the...
Highlight imported patients - with our last update, we introduced importing patients. To help see which patients were imported, you'll now see a red dot next to the patient's name if they were newly updated.
Statistics - the statistics page (was originally on the main dashboard) has now been moved into Reports.
Filters - notebook filters now have a select "All" and "Clear" function. Yup, no more clicking 5 different notebooks to show/hide them!
Lots and lots of bug fixes...
Import patients (beta) - no more needing to type in your patient's addresses into ZigBuddy manually. Now you can import your patient list from an Excel spreadsheet or CSV file! Here's how to do it:
Step 1 - Go to Import From File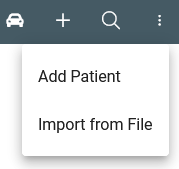 Step 2 - Upload file - make sure it's a valid Excel spreadsheet or CSV file. You can get this file from your existing EMR system. Required columns in the file are:
Medical record number
First name
Last name
Address
City
State
Zip
Step 3 - Select notebook - associate this file with a notebook to sync. If you haven't created a notebook, go to Settings. To keep things simple, we recommend creating a notebook that matches your agency's name (for example, Amazing HH).
Step 4 - Assign fields - you'll need to match columns from your file to ZigBuddy. This might look complicated but it's very easy.
For "Med Rec", just match it to your spreadsheet column that has the patient's medical record number. For "First Name", find the column that is for the patient's first name (this might be "firstname", "first", "name 1", etc.)
You only need to do this once per notebook. ZigBuddy will remember the field assignments for future imports.
Step 5 - Import! - that's all there is to it! You can also choose to "archive inactive patients" (we recommend this) to keep your active list smaller and more manageable.
Create multiple or recurring appointments
Multiple appointments - speed things up by selecting multiple dates to schedule your patient! When create a new appointment, select the Multiple checkbox. You'll be presented with a calendar to pick all the dates you want!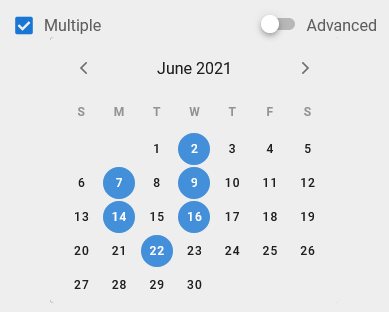 Recurring appointments - if you prefer creating rules for recurring appointments, just toggle it to Advanced. You can create recurring appointments using days, weeks, or months. (Warning: we wasted several days just playing with this feature because it was so much fun!)
Driving mileage reports - We got a lot of requests for mileage reports. Well here it is! Go to the menu -> select Reports. You can click to expand each month to view every single day with it's start and end times.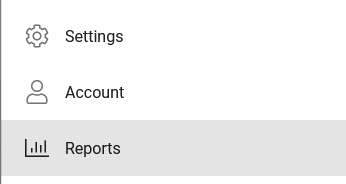 Major improvements to routing
Advanced vs Basic routing - for those of you who like doing everything yourself, now you can go to basic mode. Clicking on "Basic" mode will bring all your appointments into the manual routing section. Then it's all yours from there!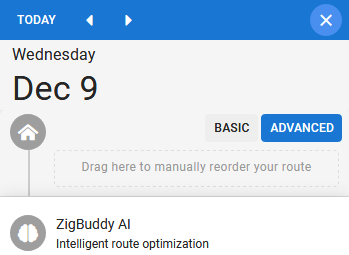 Route changes - previously, when you made changes after you've routed, everything gets cleared and you have to start over. Now you'll get a placeholder where there used to be an appointment. You can choose to leave it this way, or re-plan your day.

Appointment order - after you've planned a day, appointments in the Calendar will now be in the same order as planned!
New appointments after routing - if you add new appointments to a date after you've planned it, the new appointments will be placed under "excluded from routing." No more erasing your hard work without your permission!
Faster way to move, copy, or make a new appointment on the route page - just click on the arrow on the appointment -> and you'll see a mini-calendar. The calendar will show you all appointments for that patient. Click on a new date to move, copy, or make a new appointment!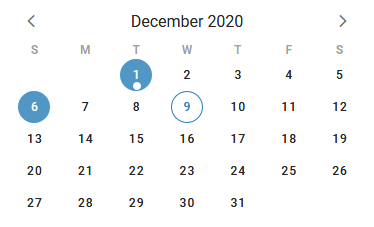 Colored stars for better organization
Stars for patient profiles - add stars to your patients to help certain ones stand out. The stars will show up on the Calendar, Route, Contacts, etc to help you remember something important. Use them any way you like!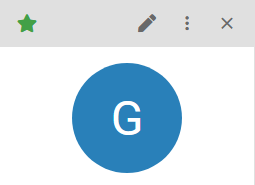 & a bunch of bug fixes...
2.00.3
Appointment duplicate/move - we've received a lot of requests for recurring appointment data (such as time windows, snippets, etc.) Now you can! Just duplicate a previous appointment by drag/dropping it!

Drag/drop - that means in addition to creating appointments from search, patient profile, and the top bar (on mobile), you can also just drag another appointment.
2.00.2
Bug Fixes - we exterminated a few bugs and polished some rough edges. It's definitely better

2.00.0
Routing AI Engine - completely rewritten. Faster than ever, and now with optional lunch breaks (if you want to eat...)
Routing Interface - now you can drag visits to the beginning, end, or exclude from routing. Everything in-between will be handle by the AI Engine.
Drive mode - use ZigBuddy on a mobile device to activate Drive Mode. Then focus on one patient at a time.
Appointment types - set up appointment types and colors to quickly see what's happening on your schedule.
Drag/drop - now you can drag/drop onto the calendar from search, patient profile, or the top bar (on mobile).
Bulk delete - we heard that sometimes you just need to delete all the appointments. Now you can. In the patient profile, click on the mini-calendar on a date. Then choose "Delete today" or "Delete all after today"
Start preferences - choose whether you want to route with "Arrive by" or "Leave Home at"
Mobile interface - didn't you hate having to go to the menu each time you want to switch views? You never have to do that again!
Calendar - see more with stars, appointment types, snippets, etc. right on the calendar.
Dashboard - for statistics and overview
TONS MORE
1.10.0
Smart SMS - after you're done routing, just a simple click to send a text message with the appointment date and time.
SMS templates - create frequently used message templates such as "I'm on my way!"
Desktop Tour - to introduce you to all of ZigBuddy's features.
Multiple bug fixes
1.04.5
Route order - adding or removing appointments no longer erases its order. Wasn't that annoying?!?
Scratch pad (beta) - we got a lot of requests for the ability to jot down notes. We've added this to the day view. Let us know what you think!
1.04.4
SMS links - now work in iOS
Notebooks - introducing unlimited color options!
Month view - on mobile devices, the quick day view pop-up now shows the appointment snippet on the second line.
Day view - cleaned up the interface to make selecting between "manual" and "AI Routing" more intuitive.
Reload - now you can reload ZigBuddy without having to re-install. You can find this under the menu.